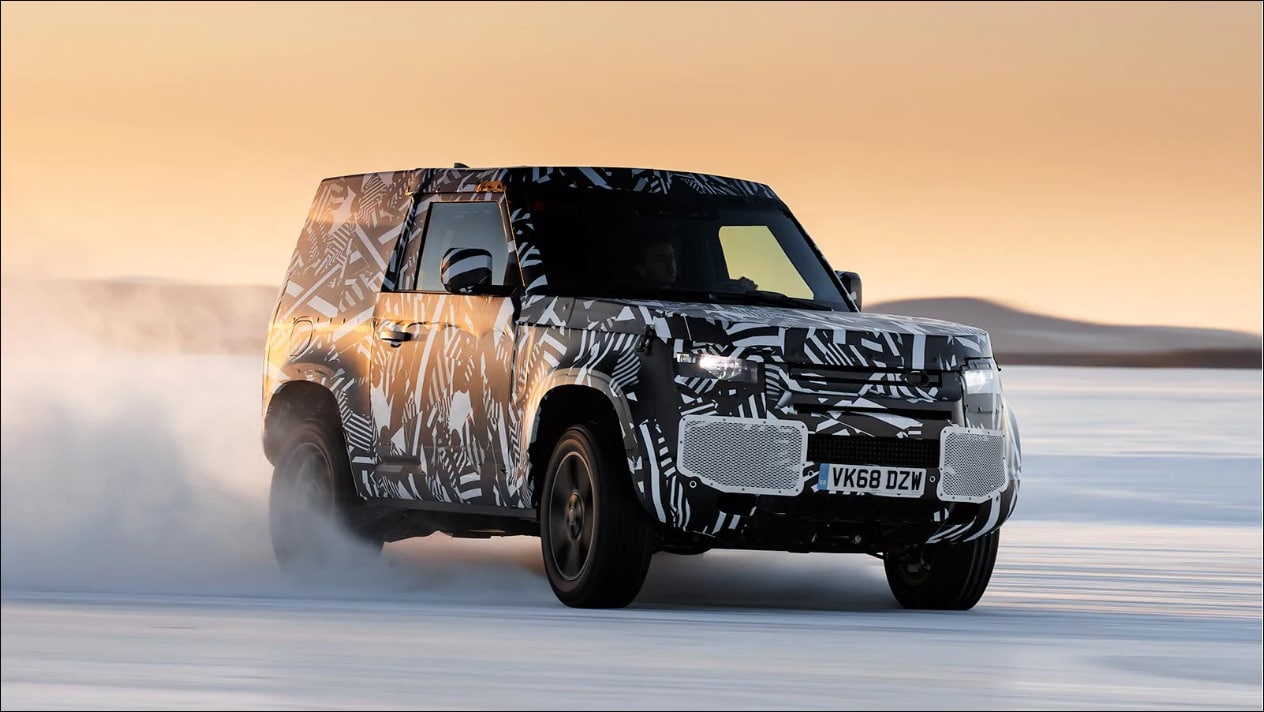 For over 60 years, the Land Rover Defender remained the epitome of rugged durability, versatility and capability. And the next generation of the Defender continues that historic foundation-now adding evolutionary design and the latest technologies to its list of attributes. 
With 71 years of all-terrain experience, the capable reputation of the Land Rover vehicle precedes it. And we've tested the all-new Defender to the utmost extremes-122°F desert heat, -40°F Arctic cold, 10,000-ft.-plus Rocky Mountain altitudes, even traversing three-quarters of a million miles of demanding terrain-to ensure that it's up to the task of everyday life with the most adventurous customers. 
To be revealed in the latter half of 2019, the all-new Land Rover Defender will be available for purchase in 2020. With more exciting Defender news on the way, stay connected with upcoming announcements by signing up below.
The Next-Generation Defender 
Designed and engineered in the UK, at Gaydon, the new Land Rover Defender will be unveiled later this year. The new home of global Defender production will be Land Rover's recently opened state-of-the-art manufacturing facility in Nitra, Slovakia. 
The new Defender will be the toughest and most capable Land Rover, but it will be a very different vehicle to the one it replaces, delivering comfort and excellent driving dynamics alongside traditional Land Rover capability. 
With an all-new exterior and interior design, as well a suite of the last drive assistance and connectivity features available, the next-generation Defender will be a revolutionary product for Land Rover with even broader public appeal. When it debuts in 2019, the new model will represent 70 years of innovation and improvement in just one model year; honoring the model's history for rugged durability, while thoroughly remaining a Defender for the 21st century. 
Ready for anything: New Defender reaches development milestone on World Land Rover Day as prototype fleet hits 1.2 million kilometre landmark.
New challenges awaits: Specifically-camouflaged prototype model is preparing to embark on field-testing with global Land Rover conservation partner, Tusk Trust. 
Land Rover has been an official partner of Tusk Trust wildlife conservation charity for 15 years, helping to reach some of the world's most remote locations. News of the testing initiative has been announced to mark World Land Rover Day.
Unstoppable capability: Prototype will be put out to work towing, wading and carrying supplies at the Borana Conservancy in Kenya to support vital conservation work. 
Tested to the extreme: Development fleet will complete more than 45,000 individual tests in some of the world's most inhospitable places. 
Land Rover engineers have taken the test fleet to the 50-degree eat of the desert, he sub 40-degree cold of the Arctic, as well as up to 10,000 ft altitude of the Rock Mountains in Colorado to ensure the new Defender will take everyday life in it's stride, for even its most adventurous customers. 
World Land Rover Day: Land Rover celebrates 71 years of all-terrain expertise on 30 April - the anniversary of its original debut at the 1948 Amsterdam Motor Show.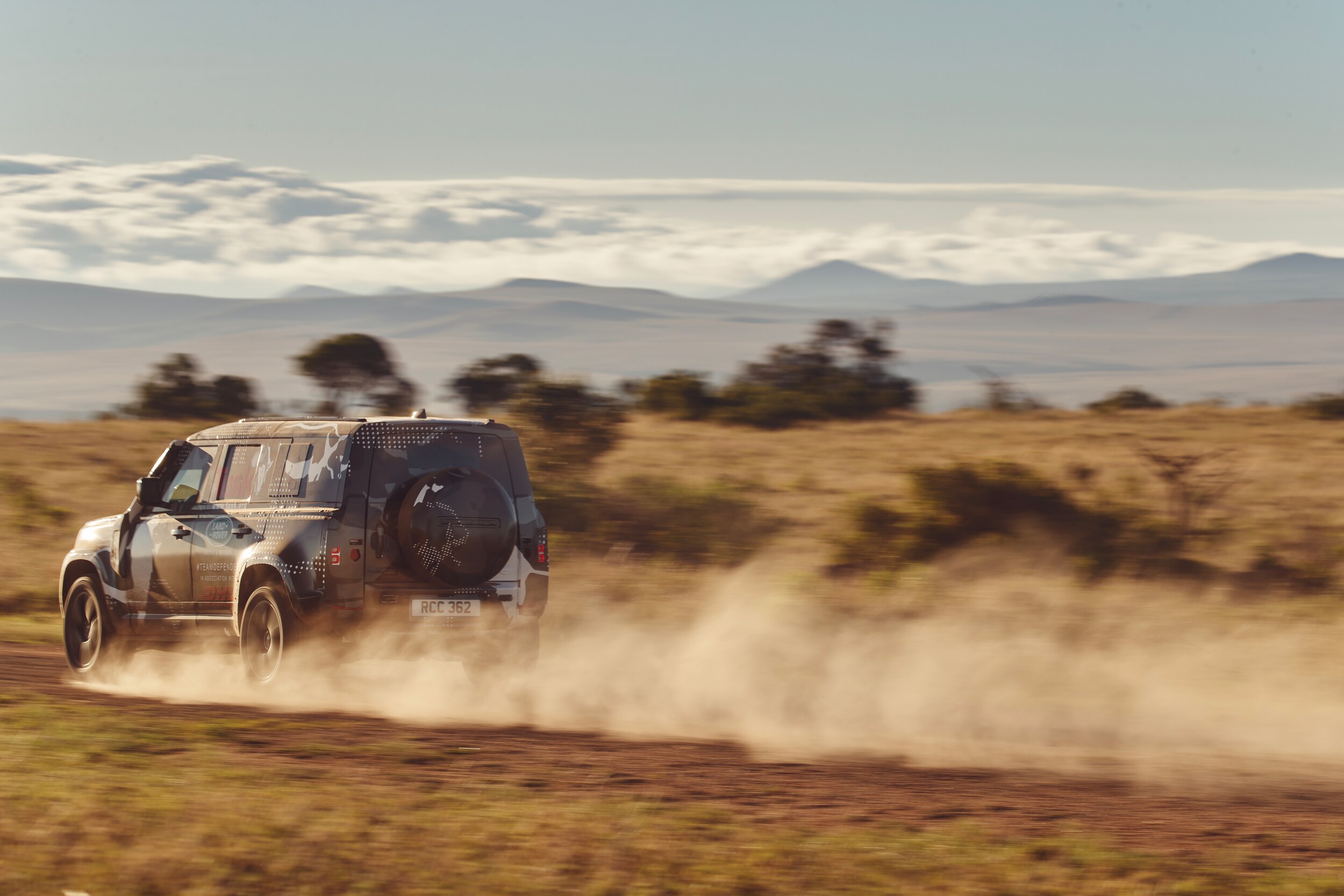 The new Land Rover Defender has moved a step closer to production after successfully completing a demanding testing program with Tusk in Kenya, in support of their lion conservation initiatives in Africa.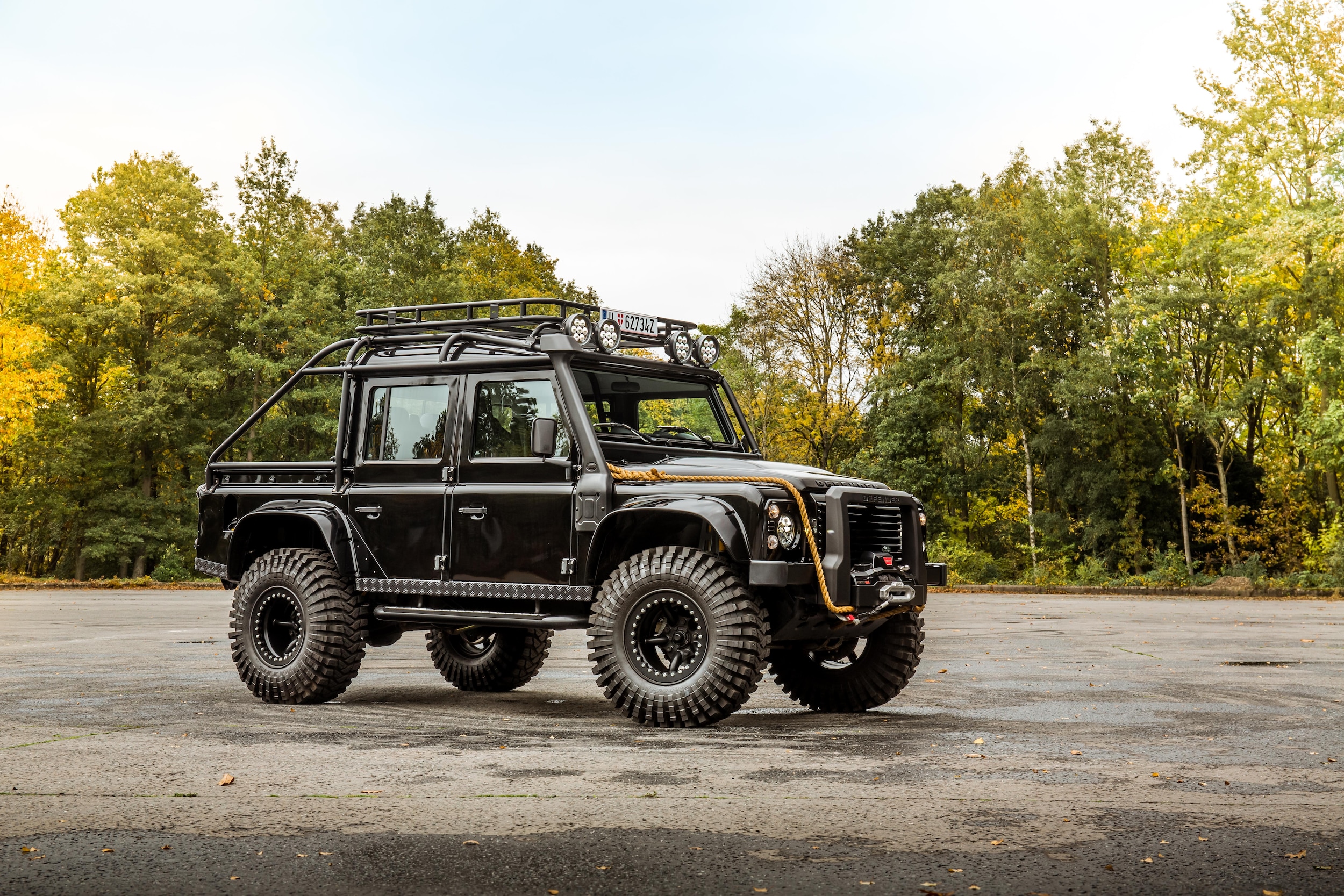 We already have over 20 orders in at the beginning of June! 
Secure your spot today! 
Contact us below for more information.
Contact Us